Copyright Mahogani Media
A lot of photographers say it in private but won't admit it in public ... So let me be the first to say: I wasn't a fan of shooting weddings. But I did it, because I love being around the people.
The family and friends showing so much love to each other, and the couple, is the best part of the event. But the standard photos captured at every wedding -- in the church, in the aisle, at the arch, bridal party, couple, etc, etc. -- are so monotonous that it got boring and tedious, and no longer excited me as a photographer. I like being creative and it leaves little room for that most times (which is why I start preferring to do the video instead of the photos).
Because of the monotony, I seriously thought about removing wedding photography from my menu of services this season (Summer 2014).
Then I took a course on CreativeLive about doing Wow Wedding Photography by minimizing (or eliminiating) the traditional poses/images and injecting more storytelling into the wedding session.
This was perfect for me because my favorite thing to do, via any medium, is tell a story. As a professional journalist, it's my passion. So to be able to pursue that passion in any session -- including a wedding -- was exciting.
Over the two-day course, the instructor showed us ways to wow our couples and bridal parties with amazing images that weren't your average wedding photo.
He shot bridal, couple, wedding and personality portraits all in one day. I was so amazed! The whole experience lit a fire under me and I was actually excited to shoot another wedding!
So when a friend called me to shoot her wedding, the week after I took the course, I gladly accepted. I saw it as a way to test out what I'd learned.
Her wedding was not your average affair. A small ceremony and reception at a lakefront venue. She wore a simple, yet elegant white dress ... and the couple exchanged vows in the backyard, with the lake view as their backdrop.
Though the inconsistent lighting (the clouds were out at first and the sun appeared later) was a little bothersome, I used the tricks I learned to capture some extra-special moments. Then after the ceremony, I had some alone time with the couple and got some great romantic moments of just the two of them.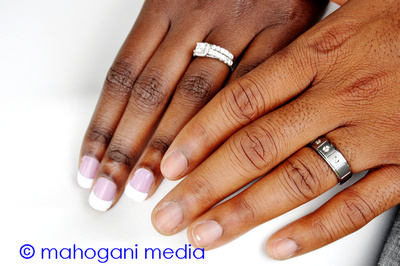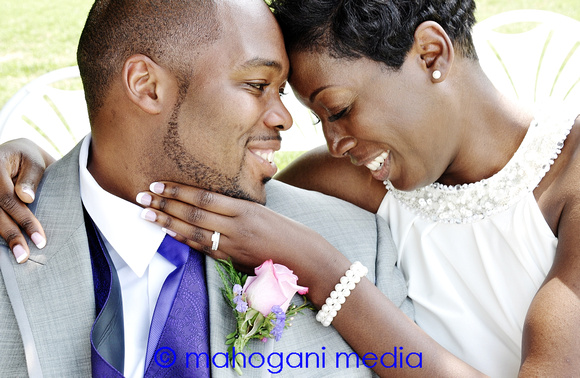 Though I still don't consider weddings my favorite event to shoot, I now have a different perspective of how to get some of what I love as well as what the bride and groom expect. I was able to wow the bride with images she really loved but wasn't even expecting me to capture ... and that's the greatest part of ANY shoot.
Congrats to Mr. and Mrs. Carl Grace ...
I thank them for trusting me with this special day.
Who's next?! :)