PHOTOGRAPHY Services*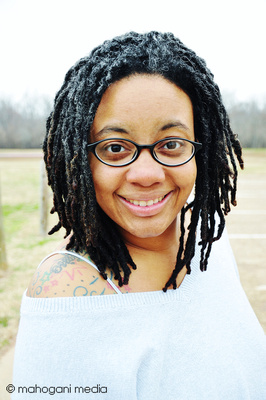 Portraits
Mini Session - $60
(15-30 mins, I-2 looks, 1 location, 10-15 edited images)
Standard Session - $85
(1-3 looks, 1 location, 25 edited images)
Deluxe Session - $200
(1-4 looks, 1-2 Location, All Images)
(Make-Up Artist/Stylist Referral Upon Request)
\
Event Photography: $75/hr
(2 hour minimum)
Wedding Photography
(Contact for Pricing)
Creative Direction: $25/hr
~
CD of images : $25
*Free Online Album w/ Every Session
VIDEOGRAPHY
"A Day of Beauty" (Behind-The-Scenes Video)
Music Video Production | $500 &Up
(Price includes treatment, location scouting, shooting and editing. ½ of fee due at booking, balance due upon delivery)
2 Take Music Video | $150
(1 Location, 1 Song, 2-Take Performance, Standard Edit)
"Training Day"
Mini-Documentary | $250 & Up
(Interview/Documentary style short film from up to 1 hr of footage shot by MM; Client to provide additional media/music)
5Q Interview | $100
(5 Question Interview done by MM and edited, featuring client's music or choice of royalty-free music)
10 Q Interview | $150
(10 Question Interview done by MM and edited, featuring client's music or choice of royalty-free music)
1+1 Audio-Visual: $25
(1 Photo, 1 Song, w/Minimum Edit)
Photo Collage: $75
(Photos compiled and edited to client's choice of song)
Wedding Trailer
Wedding Videography
(Contact for Pricing)
a la carte video services:
Video Editing: $50/hr
(Price per hour for editing footage supplied by client. Please inquire about turnaround time)
Video Clips: $40/clip
(Individual performance/promo clips shot at event, minimum edit)
Raw footage or B-Roll: $50/hr
(For productions that require shooting for longer than 1 hr. Unedited. MM retains rights)
Video Treatment (Only): $50
(Includes written treatment after review of song) Location Scouting: $50 (Includes unedited photos of up to 5 potential local locations) *
**Creative Direction & Casting Also Available. Fees apply**
CREATIVE WRITING SERVICES
Bio: $50 (original)
Press Release: $25 (1 page)
PR/MEDIA SERVICES
Physical/Digital Press Kit: $150
Includes Bio plus 1-look mini-photo session with select high-resolution images.
Client will receive 1 physical press kit in presentation folder or digital press kit via email.
(Additional physical kits will cost $10 each. Client must provide logos and promotional products for all packaging prior to assembly)
Press Kit w/o Shoot: $85
PROMOTIONAL & ADMINISTRATIVE SERVICES
Event/Business Promotion: $100/wk
Includes creating event pages online, inviting guests, monitoring event page(s)and promoting event on social social media for contracted length of time. Fee(s) due in full at signing of contract
Social Media Management/Virtual Assistant: $10-15/hr
SMM includes monitoring social media and/or event pages of client's event or business, including, but not limited to: Sending/accepting friend invites, corresponding with network lists/friends, Posting updates/statuses, blasts, etc. Services are billed weekly or monthly and paid in advance.
VA services include: Crafting, sending and returning emails. Typing documents, mailing correspondence, scheduling and calendar management, booking travel, managing social media, helping with casting/hiring/events, contacting vendors and other professionals as needed, or being a liaison/point of contact
CREATIVE CONSULTATION /A&R
MM Consultation: $60
Up to one-hour one-on-one consultation with artist and/or management.
Includes media assessment, music/product review and/or development of preliminary promotion/marketing plan.
(Consultations are available via online chat/Skype and by phone as well. Fee due upon booking for online consultations)
MM A&R: $250/mo
For Artists, Producers or Industry Types in need of assistance with branding, marketing or creative consulting during the production or promotion of their product/business,
Includes a free Consultation, BeatSeeker Service (We'll help you find the best production out there!),Feedback Friday (Get feedback on your tracks or other media), and our e-newsletter MM Indie.
(Other Concierge/Booking/A&R services Available, Contact us!)
For Questions or To Book, Contact:
Kristi Woodard : mahoganimedia@gmail.com
Also check out our FAQs and Client 411 pages!