August is a very special month for me. It's the month in which I was born!!!!
I usually take the week of my birthday off work but since I'm in super-grind mode in the East Coast, that probably won't happen this year.
But I will STILL celebrate all month long and I want to start the celebration by giving YOU a gift!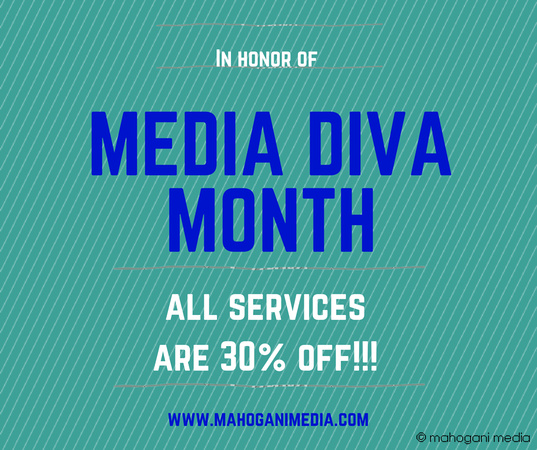 Yes I'm serious.
ALL SERVICES.
Now of course if we're in different parts of the country I won't be able to provide services that require me to be in-person but if possible, we can work something out.
What's the catch?
Well, You have to pay any total under $200 IN FULL at the time of booking to get the discount.
For services totaling more, I'll need a 50% Deposit at booking.
That's it!!!
Prices are about increase soon so take advantage!!!
Go to the MEDIA MENU, pick some services and GET YOUR MEDIA UPGRADED!!!
#MediaDivaMonth
#NowBooking