As you may (or may not) know, MM is making a voyage to the East Coast ... as in -- I'm moving! [Check out the blog post about it HERE].
As I'm SURE you know -- Moving is expensive!!!! Especially when you're headed to one of the most costly cities in the WORLD.
So to offset some of those costs, I'm having a:
I love to bake ... I'm kinda good at it ... So why not put my skills to use to help pay for travel, moving and my new grad school's expenses?!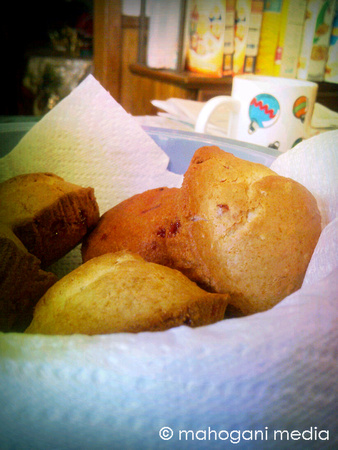 So far I have requests for the following (and I will update this as I get more):
Teacakes
Fudge Brownies
Peanut Butter Cookies
Banana Bread (w/ or w/out walnuts)
I am also making:
Pecan Pie Cupcakes
Strawberry Cheesecake Muffins
Blueberry Muffins
Rice Krispie Treats (big ones! lol)
Besides the banana bread, All items are $2 each, $10 for 1/2 Dozen (6) and $22 for a Dozen. Banana Bread is $7 a loaf without nuts and $8/loaf with walnuts.
You can also mix or match to make an assortment to fill a 1/2 or Full Dozen.
If you'd like yours delivered, please Contact Me (only delivering in Shreveport-Bossier). You must pay in advance for deliveries. I may even ship for an additional fee.
I am working on letting people purchase anytime online but for now, you can order by emailing me and I will send you an invoice to pay online.
I will take orders until June 10, 2014.
Thank you in advance for your support ... Now let me go bake! :) - m