I'd heard of the rapper named LYVE via social media. I was told he was one of the best lyricists in the city.
A frequent battle rapper, I was trying to get him to participate in my Cypher, to no avail. I finally got a call from his friend/rep that he wanted to book a service and get a mini-documentary and press kit done.
I was super excited -- eager to show him, and the city, what I was capable of creatively. Usually the rappers stick to the boys club when it comes to media services so I was ready!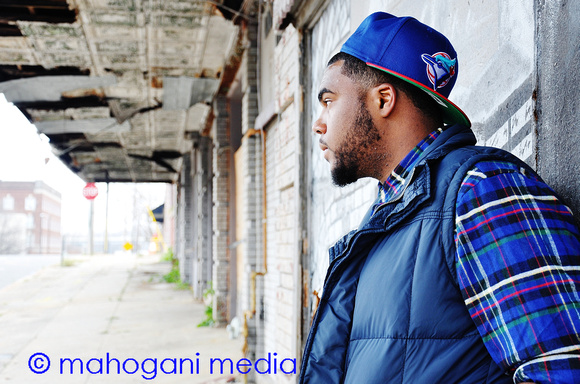 We met up in downtown Shreveport on a cold January morning. He wanted a rundown location, so I chose one that I hadn't shot at yet – behind Fairmont Apartments. What once was a hot spot for downtown visitors is now just a bunch of abandoned structures and a hangout for homeless.
We started our morning with a photo shoot, then shot some video in the alley and the old garage (which is now a popular spot for photographers and artists). I teased him about his "typical rapper poses" and made him laugh (as I tend to do with my subjects).
We talked about hip hop, of course, and about his upcoming mixtape (which has yet to be released). We even shot part of the interview in a cage-like structure in between the old hotel and the current apartment building.
I learned a lot about LYVE that day … even got a chance to hear him spit live (pun intended).
On our way back to our cars, we made a pit stop … peeking in an the back door of the old hotel. But some strange sounds sent us fleeing the building (which is now boarded up).
The result of our day together was this mini-doc:
And of course, we got some dope shots … Here's LYVE's favorite -- out of around 200 images – was ironically one the first ones we took that morning: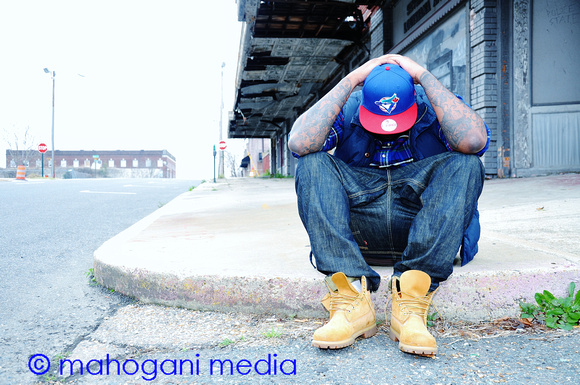 It happens like that sometimes though (lol).
You spend an entire morning … months of editing … and the first frames are the ones the artist really connects with … so it's like you did the rest for nothing.
It's cool though … it's better than him not liking any at all! And he definitely uses the rest on his social media pages.
Since our shoot, we've become friends. He continues to work on his craft, and that elusive release date (lol). I continue to work on mine as well … forever thankful that he let me tell his story.
Sometimes that's the best thing about connecting with an artist/client – being able to bring their story to life via images. Doesn't get any better :)
See more shots I took of LYVE in the ARTISTS & PERFORMERS album.
Check out LYVE's music HERE.
Also, find him on Instagram and Twitter.