CURRENT EVENTS: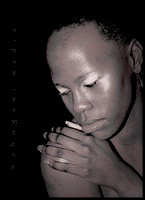 Event: MODEL ME Mini-Shoots
Cost: $50
Event Info: During the month of May* (National Photography Month), MAHOGANI MEDIA will be offering one-on-one mini-shoots for aspiring models who want some posing tips and some photos to build their portfolio.
Each session will last up to an hour and models will receive the best 20 images from the session (in an online album), plus a FREE 8 x 10 prints of your choice to add to your portfolio!

Posing is one of the most crucial things to modeling and practice makes perfect! So the chance to get one-on-one direction from a professional photographer, and add to your portfolio is a great investment in your potential career as a model!
Event Link/RSVP: https://www.facebook.com/events/373102912806930/
** Male and Female models/aspiring models welcome! Any age, size or ethnicity **
PAY ONLINE NOW!
Requested Appt. Time/Date:
*(Excluded dates: May 12, 18, 19, 26, 31)